So you wanna add a notice to your site or homepage? Here are a few ways you can do it!
1) Create a new page for your notice
In order for you to feature something on your site, it needs to be part of a page. For a notice or update, it's a good idea to create a brand new page for the notice. Once your notice has its own page, you can plug that page into just about any important location on your site!
To add a new page, navigate to the Content tab and click "Add New":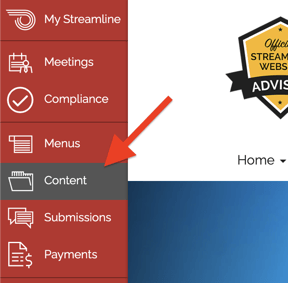 2) Set up your notice page
How you set up your notice page depends on the format of your notice or update. If the update is in a file, you can upload that file as an element on your page.
For a more readable page, you can migrate the content of your notice into the main body of your notice page -- this is easier to view for mobile users as well!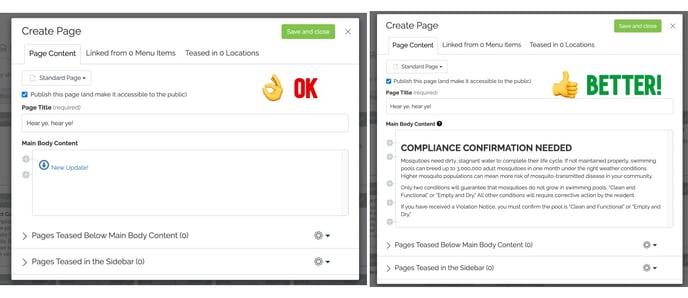 When your page is set up, click Save and close.
3) Decide where your page should appear
When it comes to featuring a notice on your site, there are three main places we recommend -- you can choose one or all of these options depending on how important the information is!
Note - you can add your notice page to your menu although this is generally not recommended. Your menu is better suited for "high level" content that isn't as likely to change or be updated over time. It's better to create a notices "landing page" that groups together many notices and link to that landing page instead.
Have questions? Reach out! support@getstreamline.com