Need to create a blog, display events, or list your staff/board members on your Streamline site? Landing pages are the ideal all-purpose tool
Introduction
At some point or another, you will need to list something on your website in a single location. Perhaps you want to display a roster of Profile pages for each of your board or staff members; maybe you want to have a calendar page to display upcoming events for the public; or maybe you want an orderly way to organize FAQs. In all of these cases and plenty of others, a landing page is the Streamline-approved way of organizing and displaying your serialized content!
What is a "landing page"?
A landing page is nothing more than a page whose purpose is to feature other pages on your site. Streamline does this by allowing you to display Teasers in an organizable list on every page you create. So while you can think of your homepage as the ultimate landing page, you can create as many landing pages on your site as you need.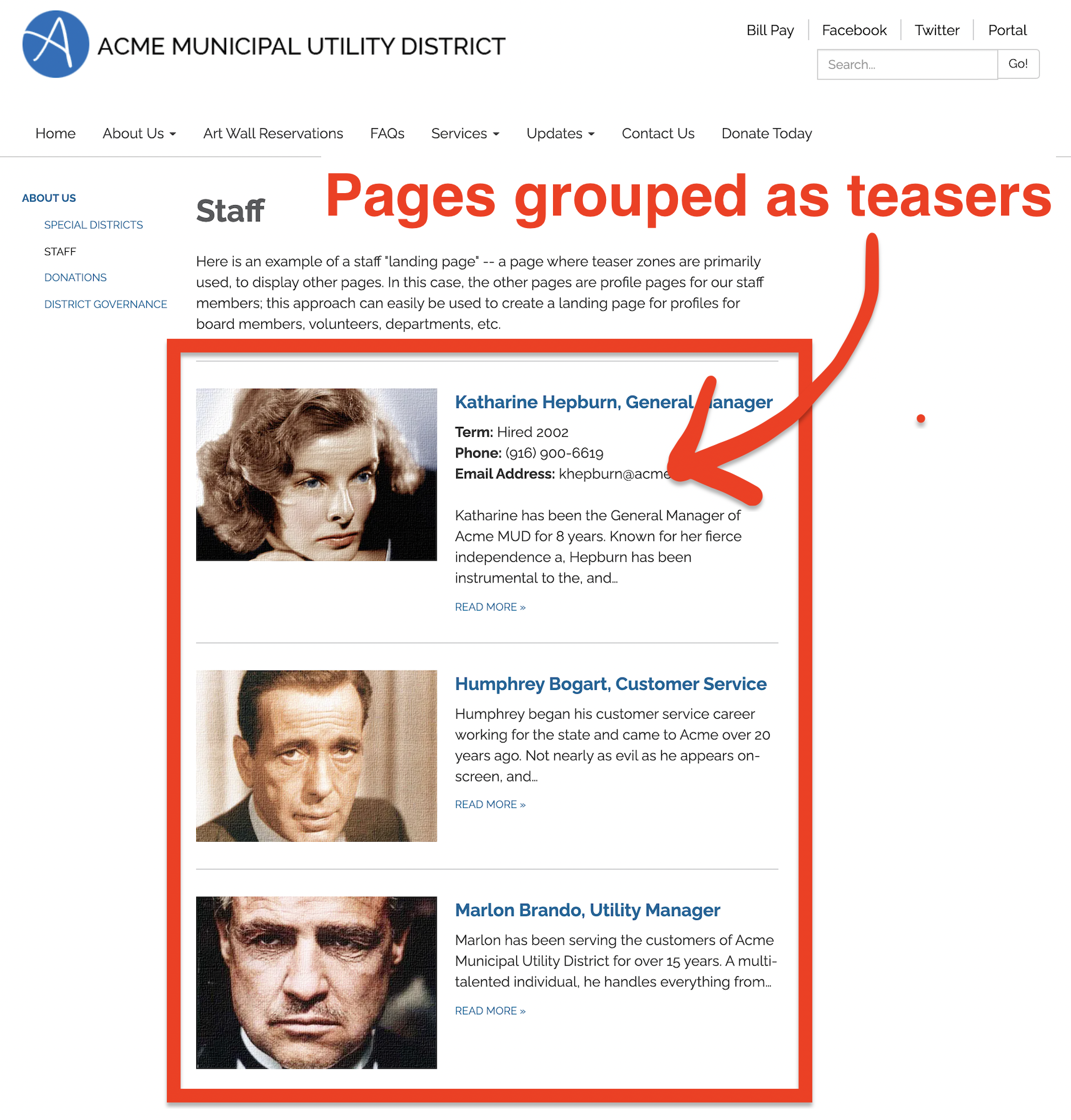 By teasing pages in a specific teaser zone (Pages teased below main body content) you can create beautiful, organized landing pages in no time. Any kind of page can be teased, so you can create landing pages for all kinds of purposes -- such as a calendar landing page, that teases Event pages, or a directory landing page, that teases Profile pages.
Example: Creating a staff directory landing page
One of the most common types of pages on a Streamline site is a staff page, where you list members of the district. Let's do that first by creating a new page on our site called "Staff Directory" by navigating to your Content tab and clicking the Add New+ button

: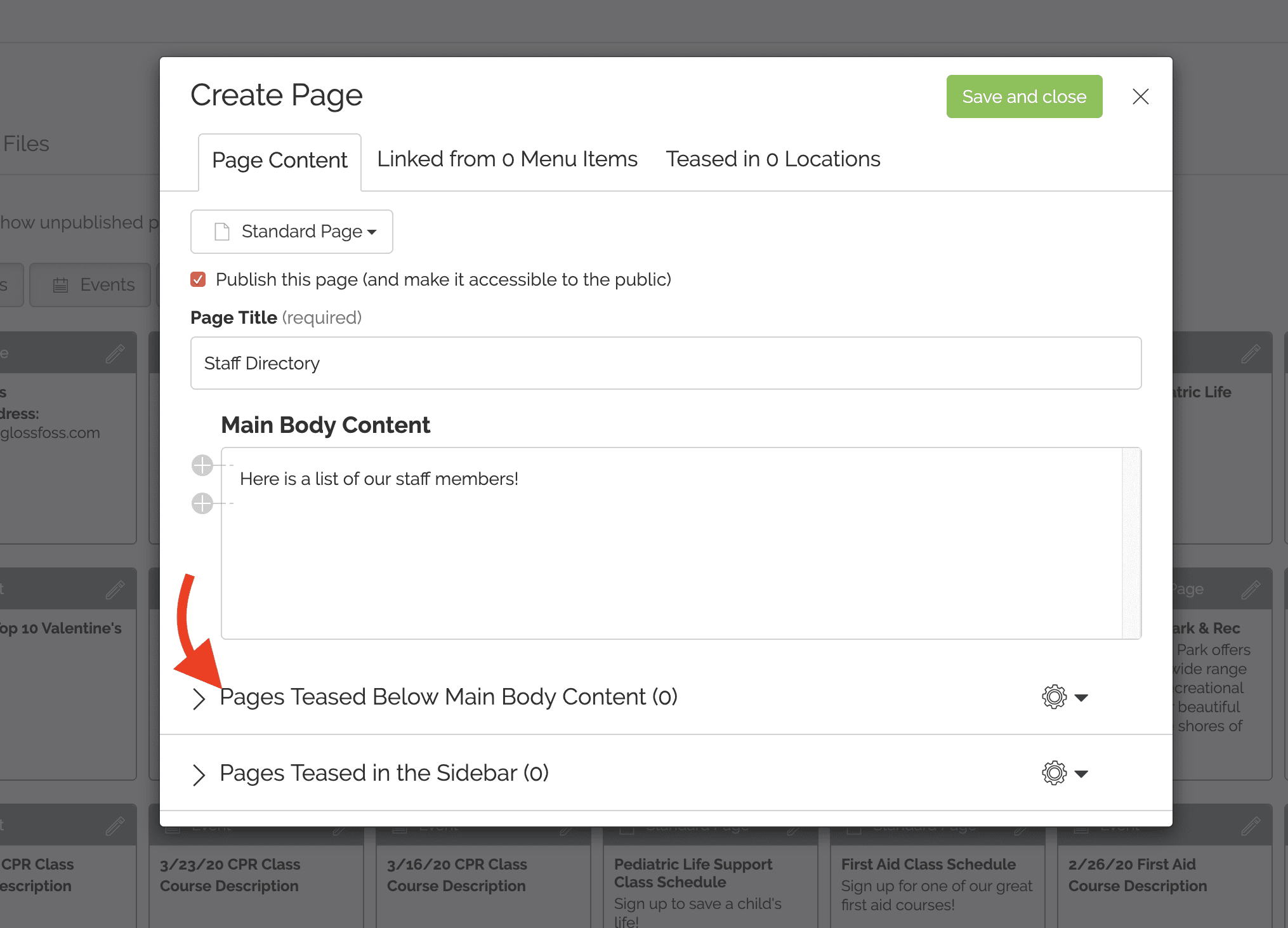 Note we added a bit of text in the main body content area, but since this is a landing page, the important part is what we put in the below main body content teaser zone (indicated by the red arrow) - we can click on the text to expand the "Pages teased below main body content zone" just like so: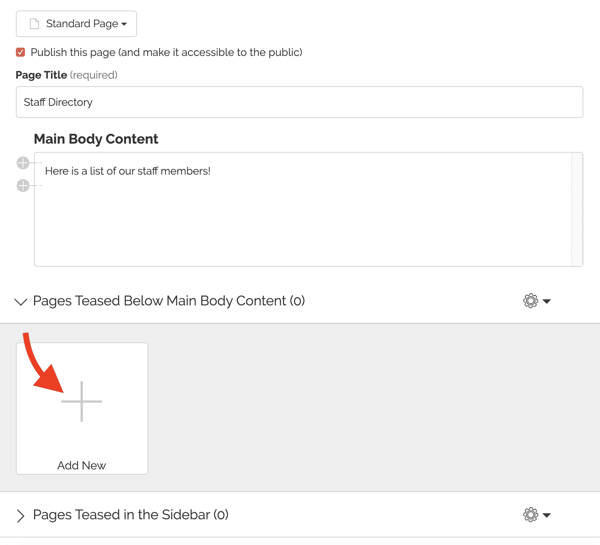 From here let's click on Add New+ to add a new Teaser to this zone. That will bring up your Page library, so if you have already created your Staff Profile pages, great! You can just choose them one by one to add to your landing page. However, let's assume we haven't created those pages yet and will instead need to create them "on the fly." Let's click on the "New" button to create our first new Profile page: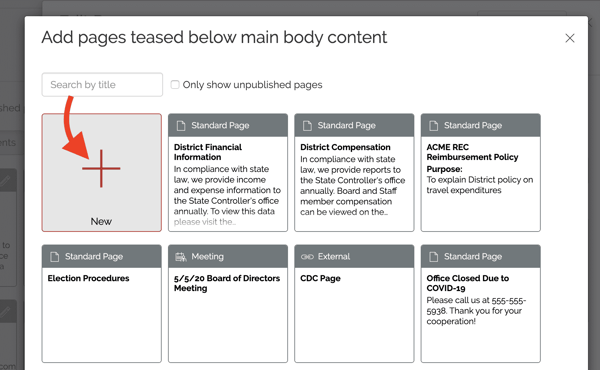 This will bring up the Create Page screen, where you can update the page type to Profile and add your contact info: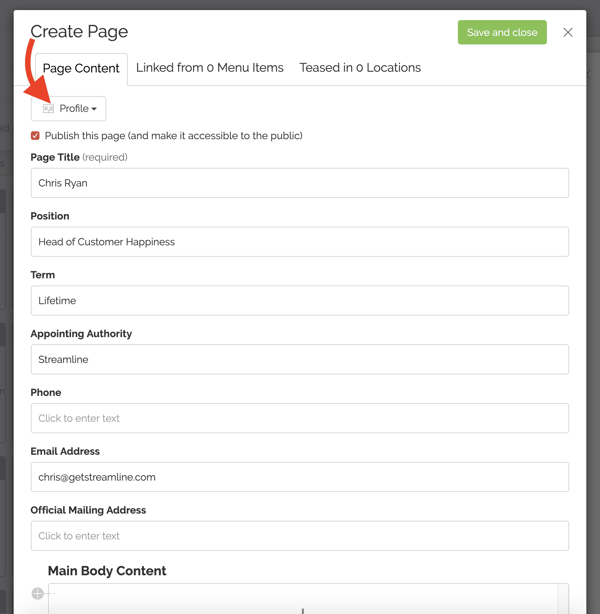 Don't forget to add a photo!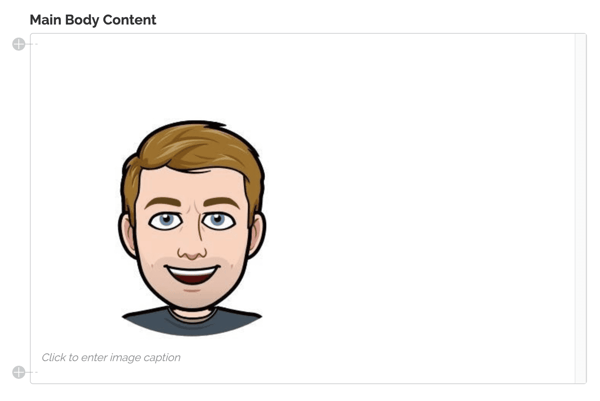 When done, click Save and close on your new Profile page, and voila! you will have both created a new Page and have added a new Teaser to this teaser zone

: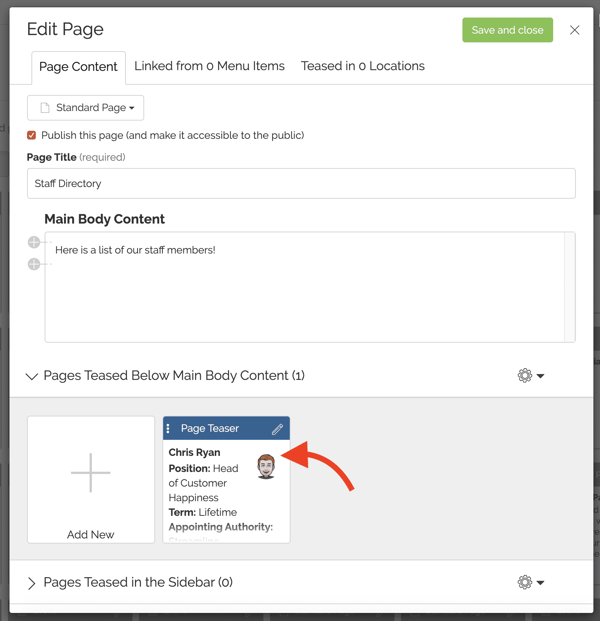 Nice work!
We'll go ahead and repeat this process to add a few more Profile pages and tease them so we'll have a nice list just like so: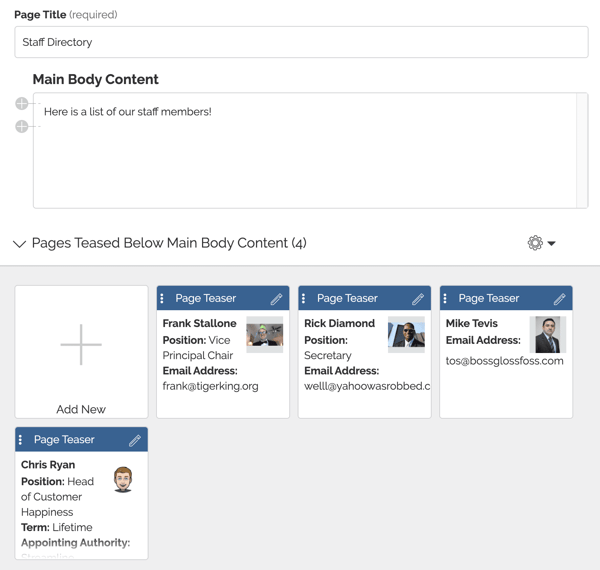 If you want, you can drag and drop them to reorder them on the page: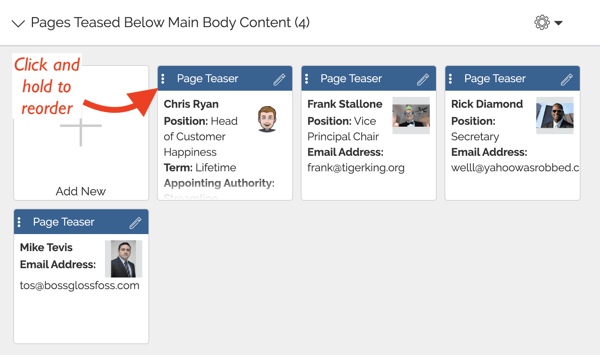 When done, click Save and close to see your new Staff landing page!