How to feature images and text below the main body content area or in the sidebar as teasers
Besides the homepage, every page on your Streamline site has two areas where you can display teasers. What are "Teasers"? They are "mini" versions of pages that can contain text, an image, and link also link out to their parent page. These provide a consistent and elegant way to feature relevant content across your site and are a fundamental concept to understand.
Learn more about how to add and remove teasers >
On any page, adjacent to the main content you feature on the page, you can display teasers to the right in the sidebar (A); or below the main body content area (B):
The exception to this is your homepage, which has three teaser zones - the carousel (A), quick links (B), and a general area below the main content area (C):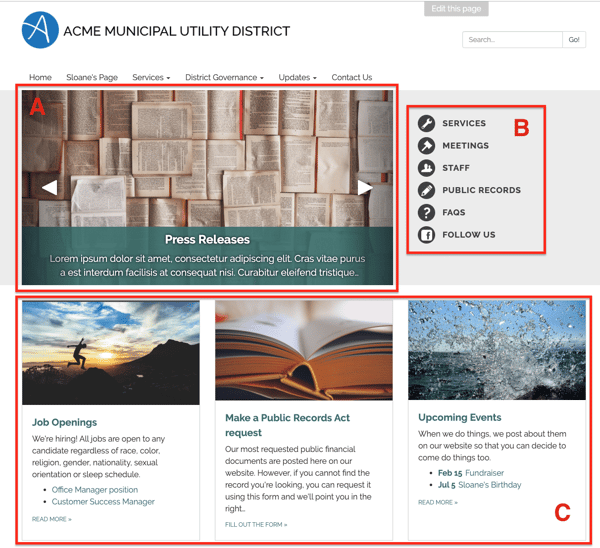 How Teaser Zones display Teasers
Each different zone will display Teasers in different ways. Every Teaser, regardless of where it appears, consists of four parts: an image, a title, a summary, and a call-to-action. If the visitor to your site clicks on any of these items, they get sent to the page the Teaser links to.
However, some zones will only display some of these parts. For example, the Carousel zone won't show your Teasers' call-to-actions. Additionally, the Quicklinks bar will only display the image and title of your Teasers. (For more information on how to customize Quicklinks, click here >) All other zones will display teasers in the Standard format outlined below:
Carousel Teaser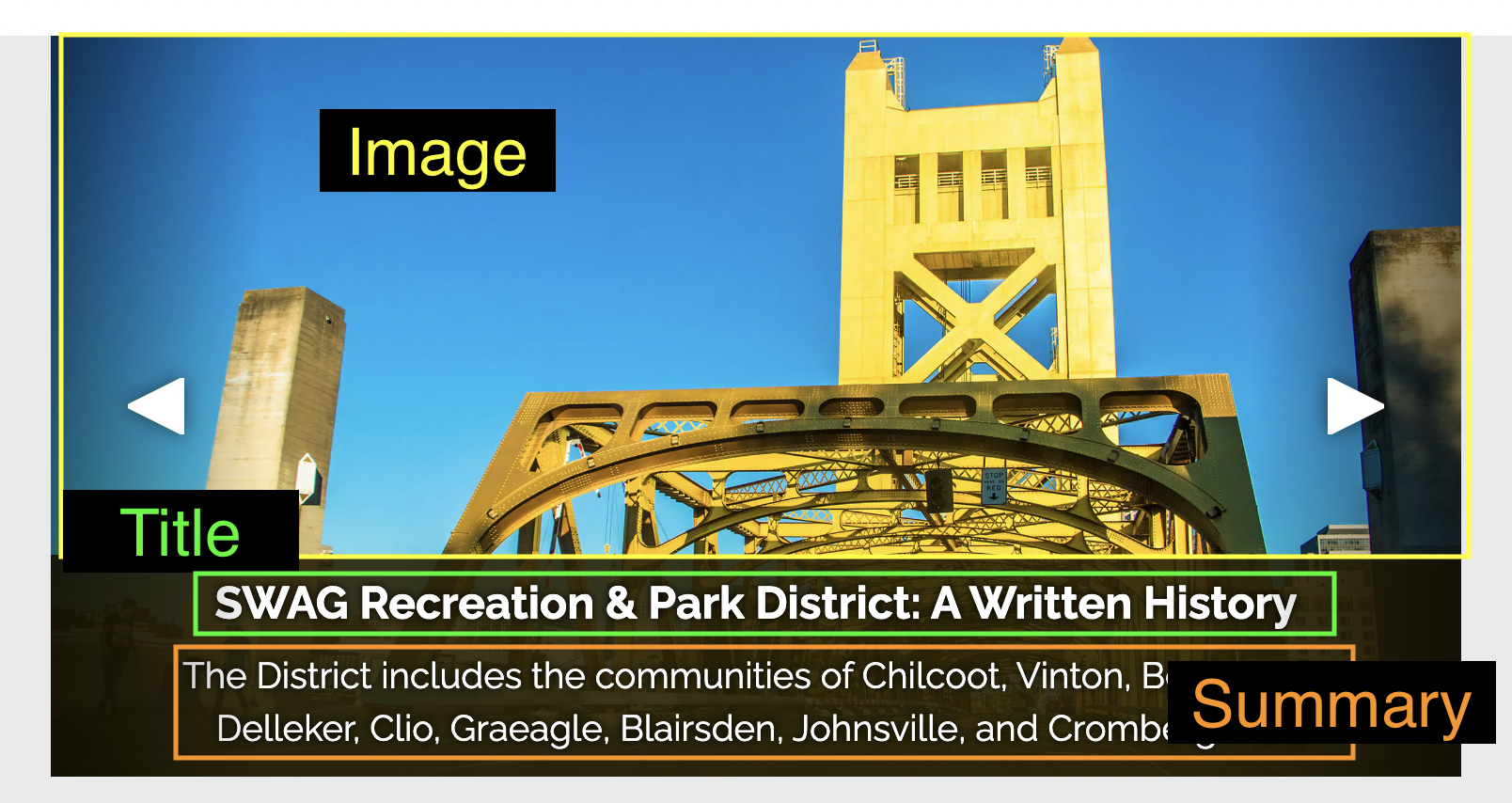 Quicklinks Teaser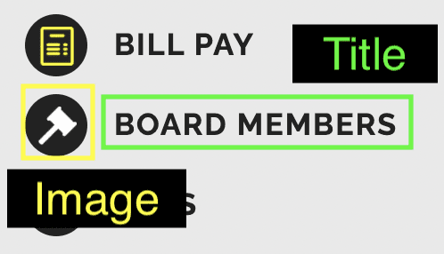 Standard Teaser