Get started with your new cloud-based method for virtually sharing documents, information, and form submissions!
Step 1: Open your welcome email
You should have been sent a welcome email (like the one below) with a link to log in and create your own password. If you haven't received that yet, reach out to your office admin and request it!

Tip: Bookmark your Portal link in your browser for fast access later! (learn more)
Step 2: Create your password
When you first navigate to your Portal site, you will see something like the following prompt to create your password (8 character minimum):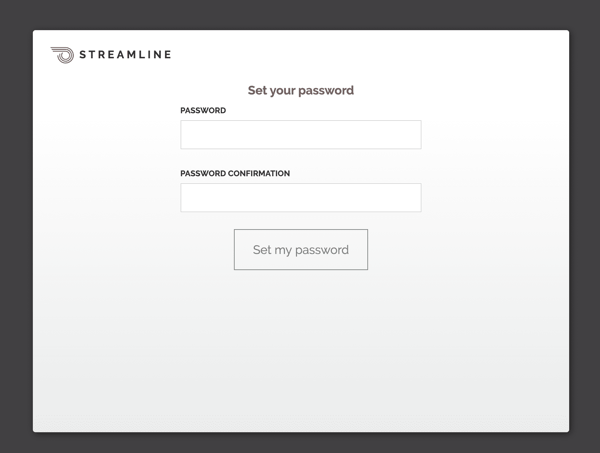 After choosing your password will immediately be logged in to your Portal. Nice job!
Note: next time you come back to your Portal, you will be prompted to log in so keep your password handy!
One more thing! If you forget your password later, you don't have to wait for your admin! Go ahead and click the Forgot your password? link and we'll send you an email to update it yourself :)
Step 3: Use your Portal!
Your Portal is a simple, cloud-based way to share information, submit forms, download important documents, and more. Each Portal site is different and designed by your admin based on your specific needs, so we can't tell you exactly what will or won't be available.
That said, here are some general tips for navigating around your Portal site:
Use the navigation bar
The nav bar has been set up by your admin to organize the most important content, so familiarize yourself with the various categories so you know where items are if you need them later.
Use the homepage
The homepage is designed to feature content on your page in a visual way, so timely and topical content is likely to be posted here and updated frequently. You can click on just about anything to navigate to a page to learn more.
Use the search
The search feature allows you to search across all pages on your Portal site (and PDF documents!) making it the fastest way to find information if you have no idea where to look!