So you wanna add standard teasers to a page, but the images aren't a consistent height? We got you covered!
If you're looking to fit an image into your Carousel, you might enjoy this article instead >
We've all been here; you are designing the perfect page full of teasers that show off all your great content, but when you click save, here is the result: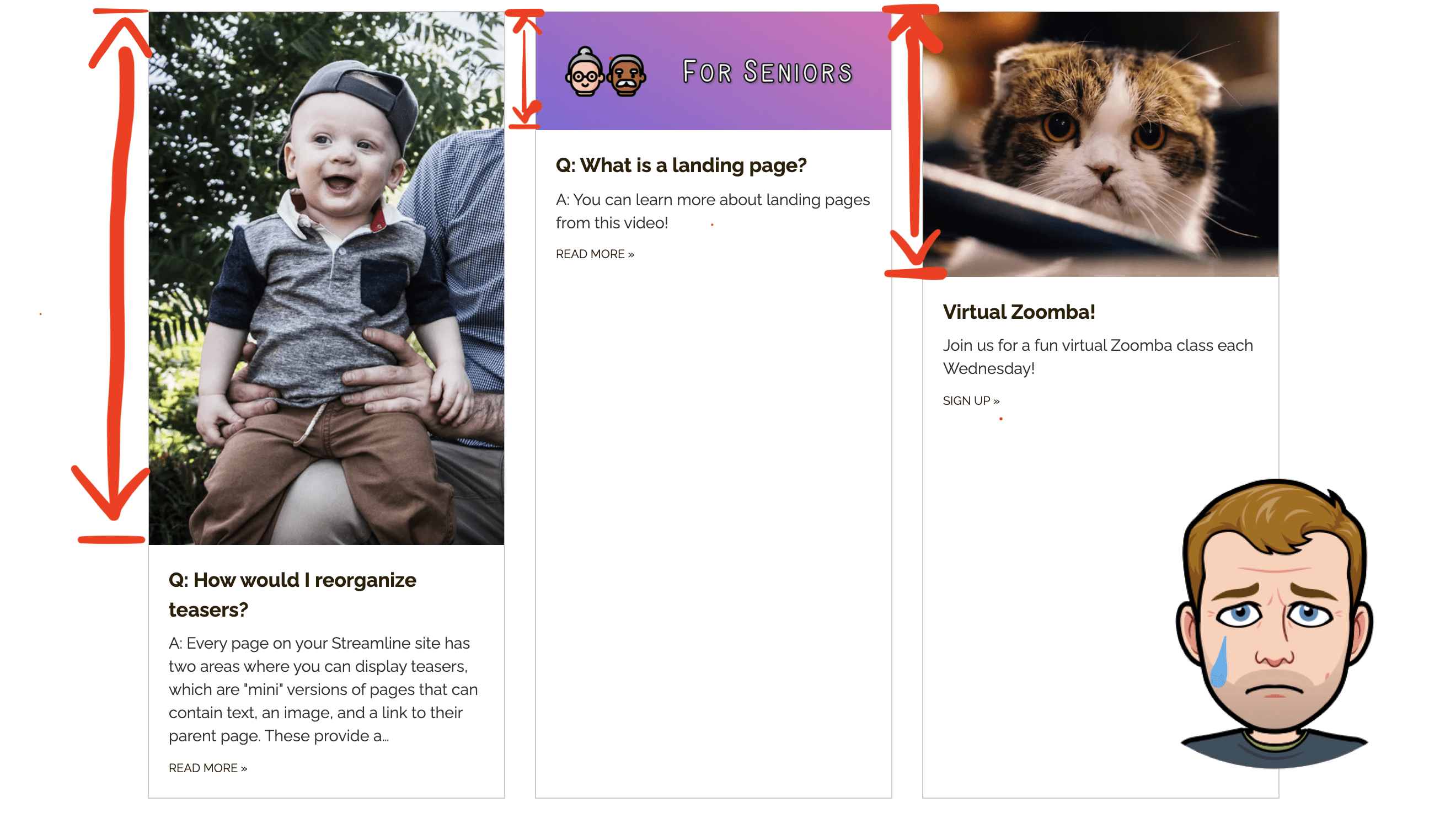 Inconsistent teaser heights can happen to anyone, no matter your age, gender or ethnicity. Previously there was no known cure for this malady; users simply had to use their image editing skills and trial & error to ensure a consistent height.
But no longer! Thanks to our brave engineers, a new innovative way of standardizing teaser sizes has been released: behold! When editing a teaser zone, you can now choose from three image size templates: square, tall, or wide!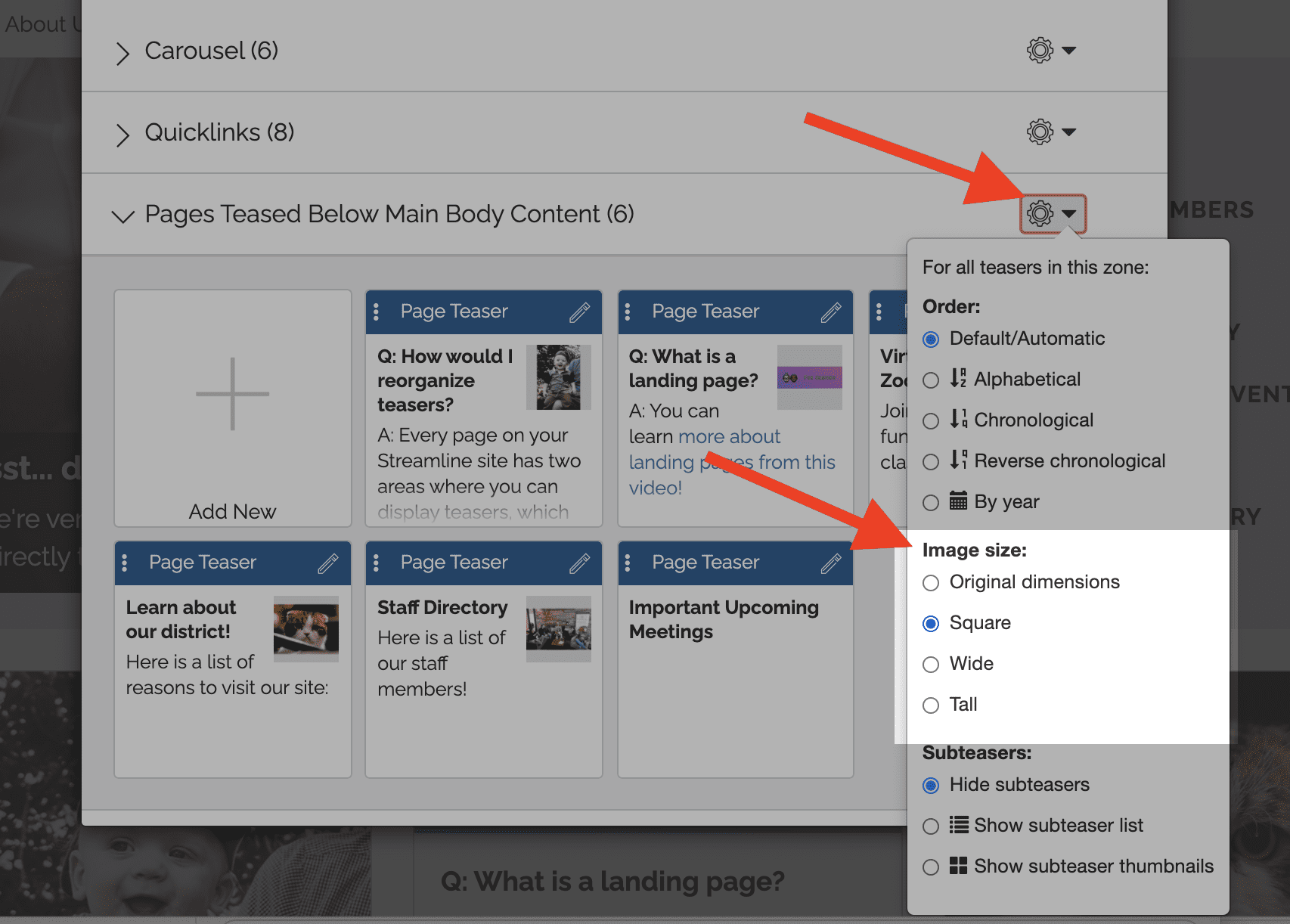 After choosing an image size, your teaser images will be standardized regardless of their original height and width: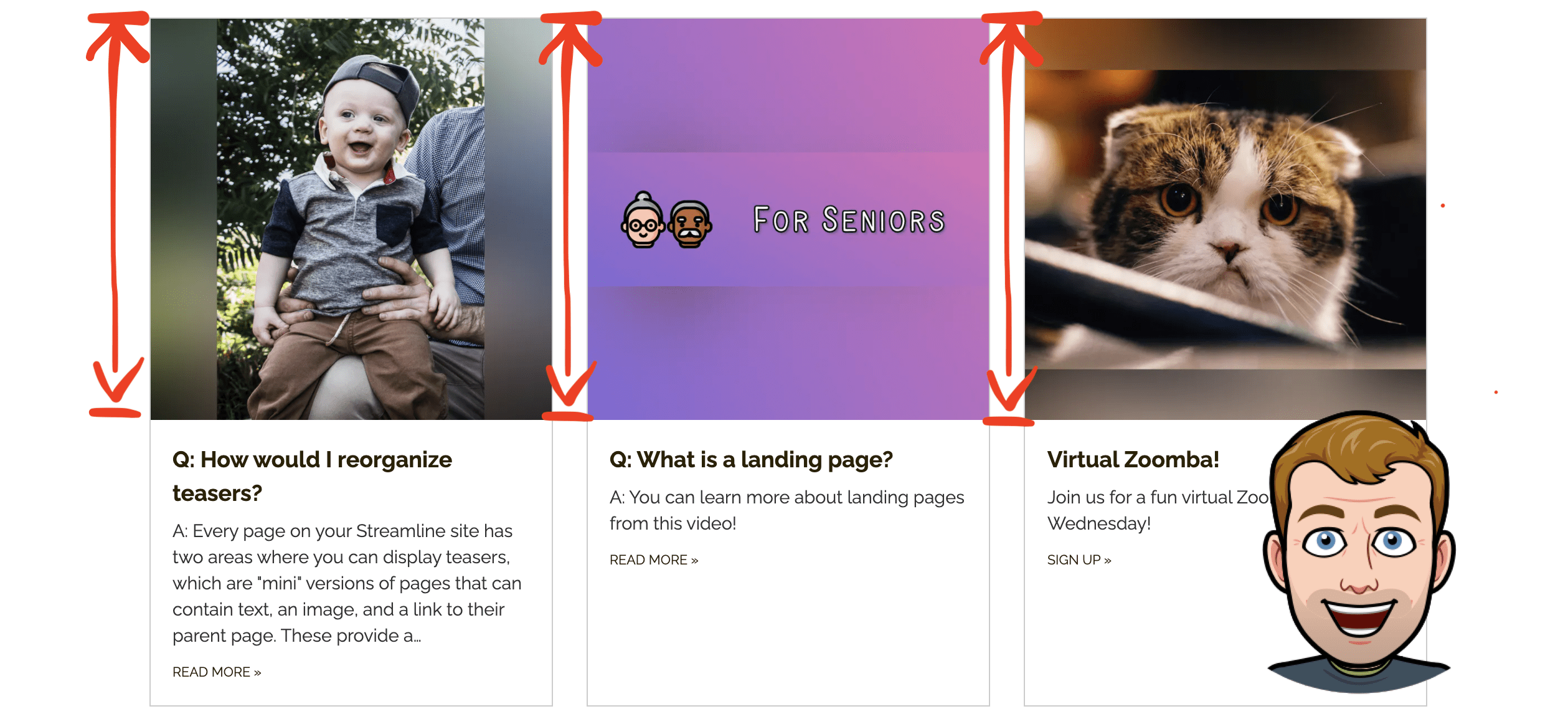 Below you can find previews for each of the three options you can choose from (plus the original for comparison). We recommend trying each of them out to get a feel for the look of each in the particular zone you're editing, but generally speaking, if more of your images are taller, go with the Tall option; if more of them are wider, go with Wide; and if it's a bit of a mix, Square is a great call. However, your preference and design sense are what matters most!
Original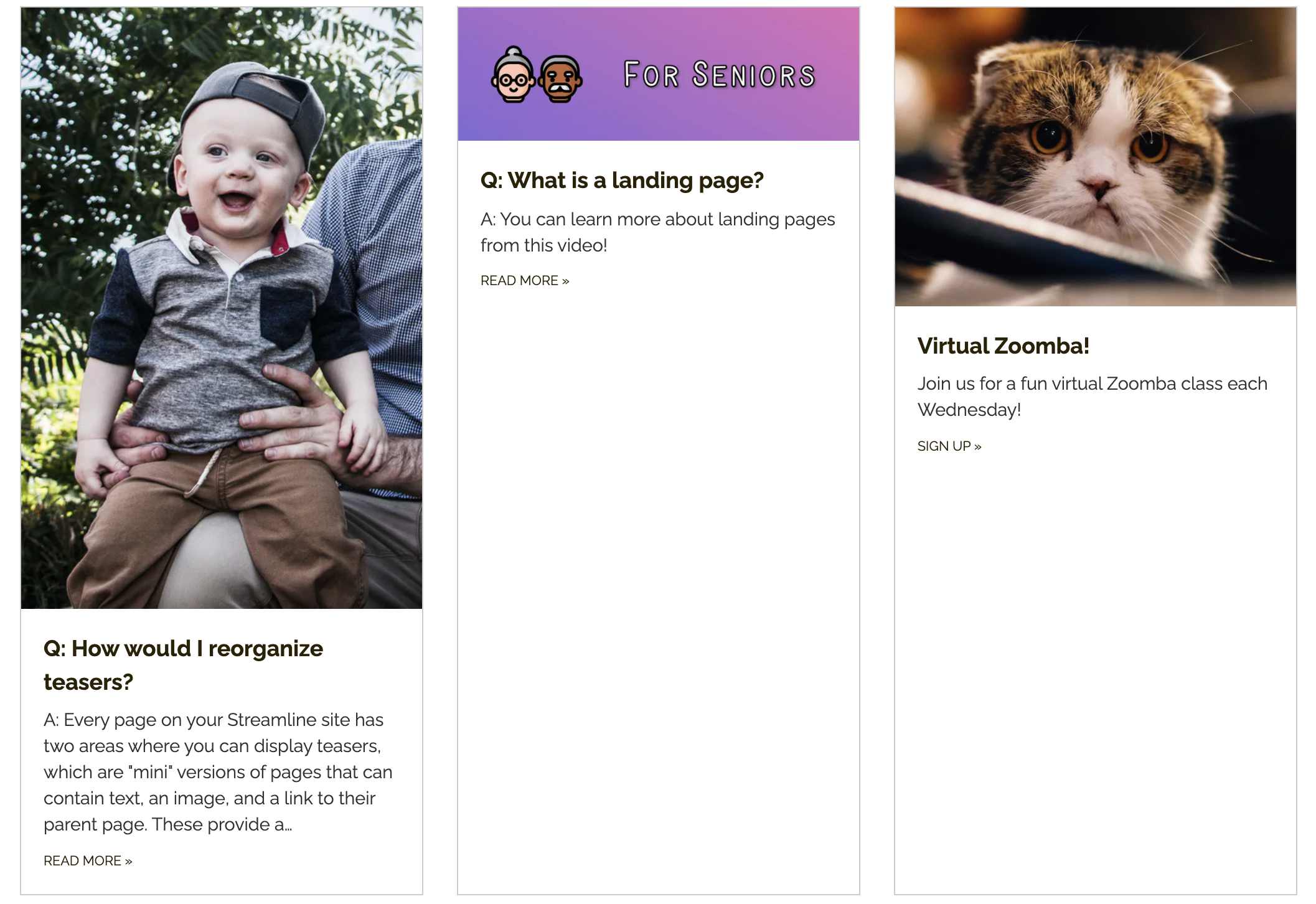 Tall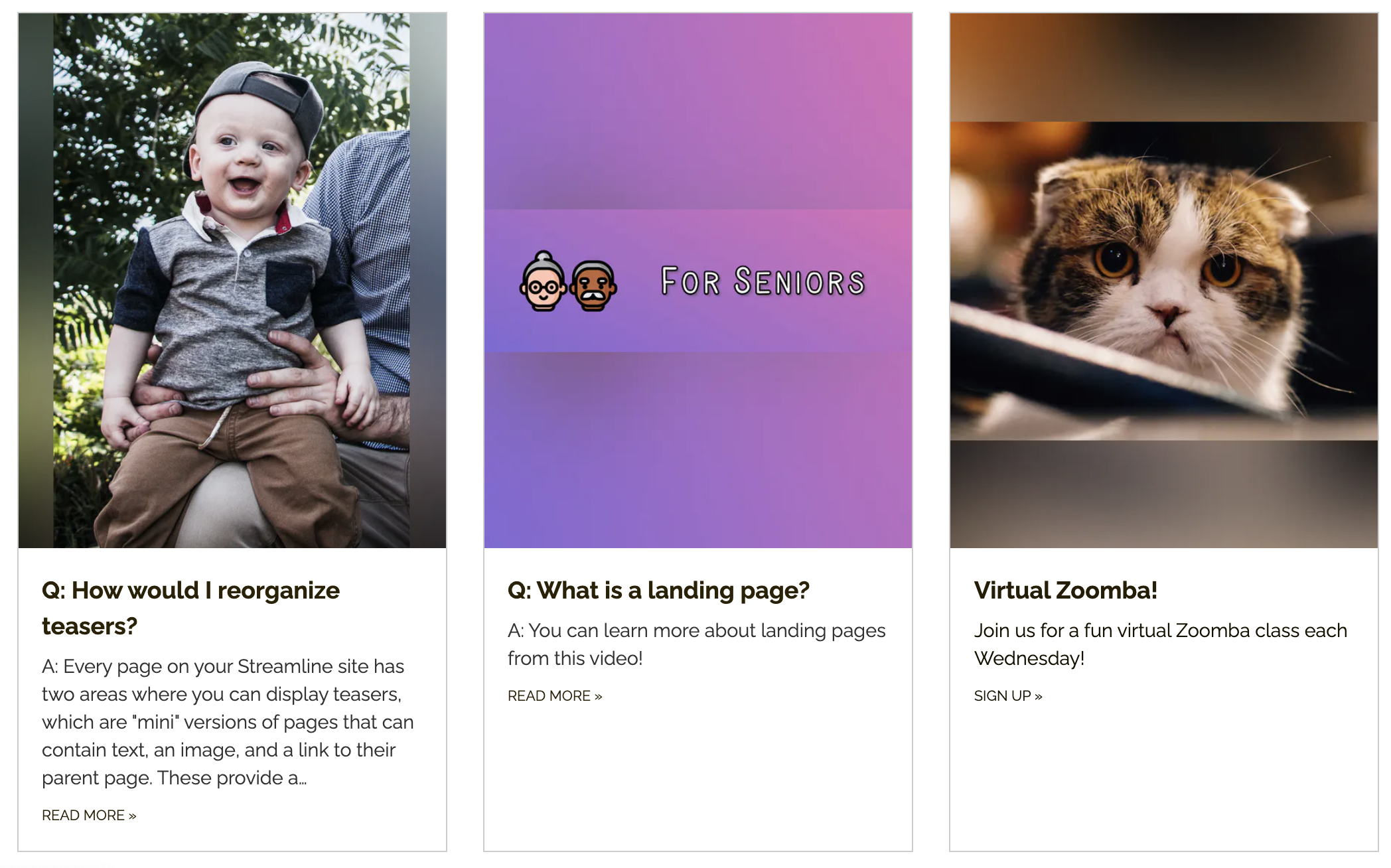 Wide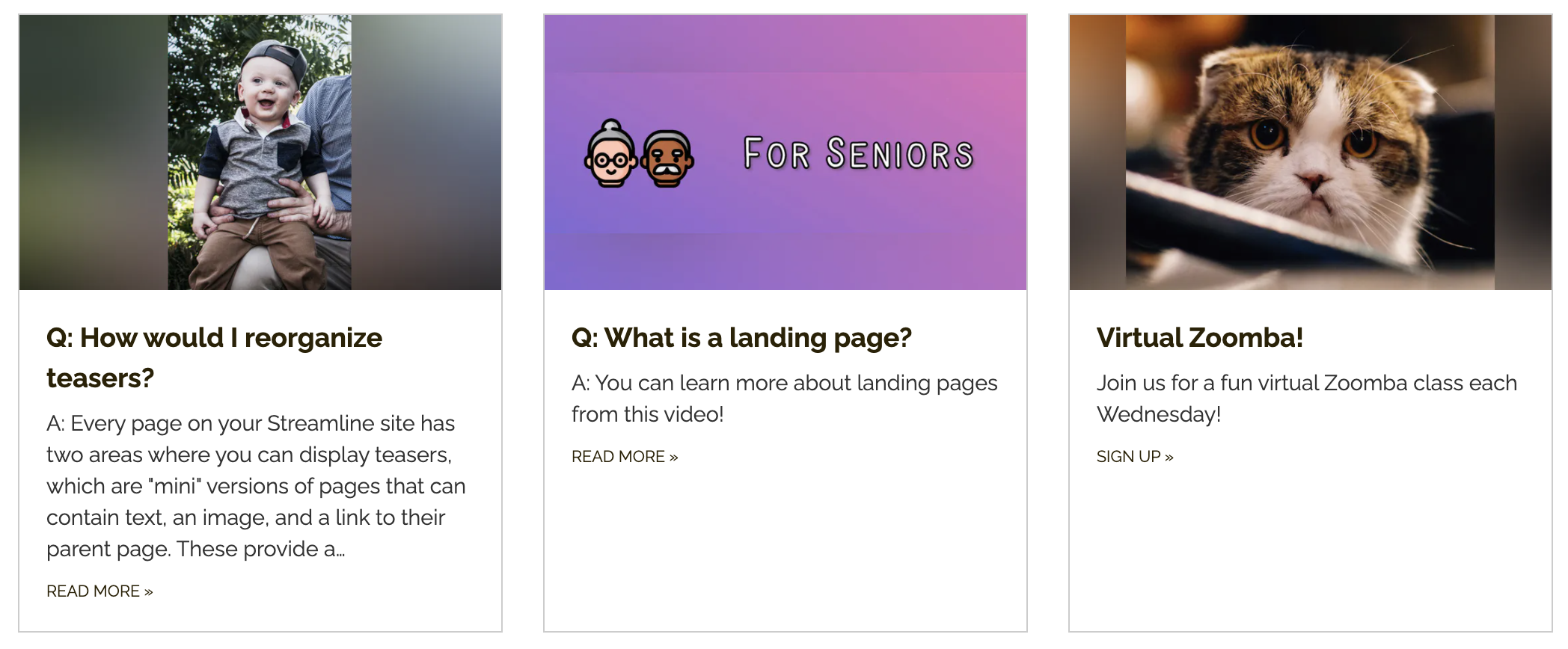 Square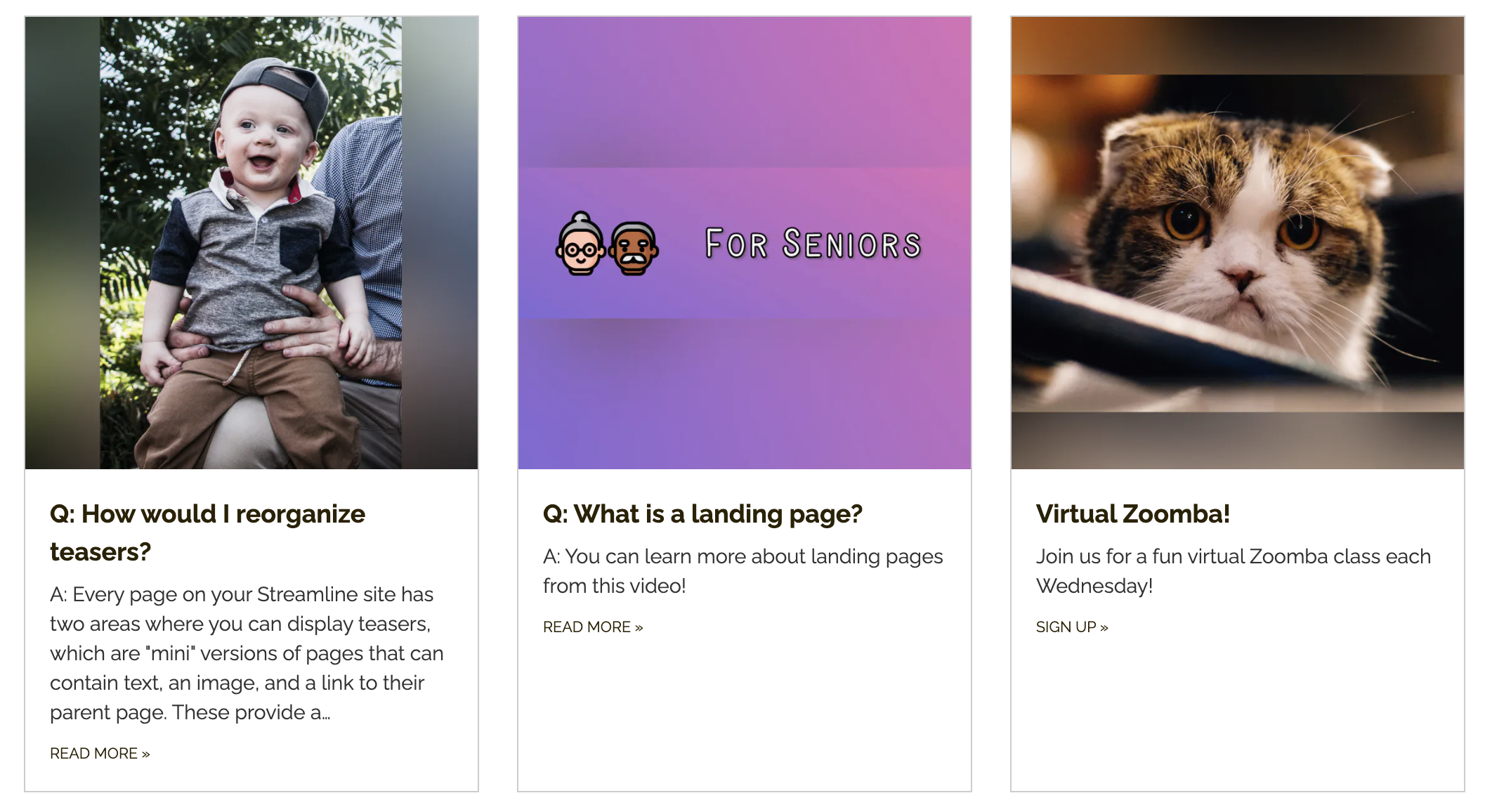 Frequently Asked Questions
Q: How do I access this new feature?
A: By editing a page where the teasers are located that you want to edit, then clicking on the gear icon for that teaser zone:
Q: Does this work in the carousel or quicklinks on the home page?
A: Not at this time. You can choose image sizes for teasers in all other teaser zones on your site, including the "Below Main Body Content" zone on your home page. But the Carousel and Quicklinks are designed to display the teasers in specific ways that this new feature does not affect.
Q: Who do I thank for this amazing innovation?
A: The amazing Stephen, our Head of Engineering & Product!