Learn how to invite Admin users to your website
User management happens via the Users tab
Any user on your Streamline website is essentially an "admin" as they will have edit rights to at least some part of the content. Regular visitors to your website do not need (and should not have!) a User account.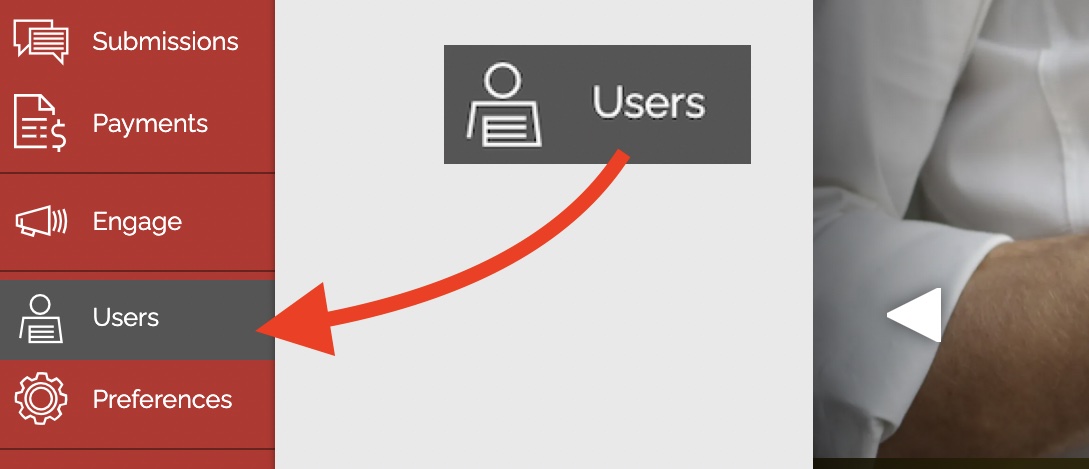 Invite new users to your Streamline website
To invite new users to your Streamline site, navigate to the Users tab via the red admin sidebar. There, you can click the New User button to invite a new user

: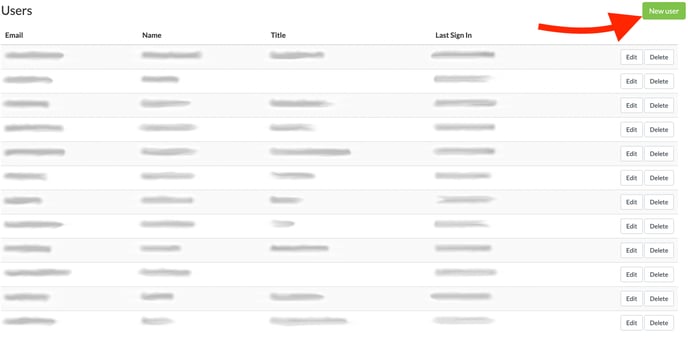 This will bring up the Add a New User screen where you can fill out the user's information: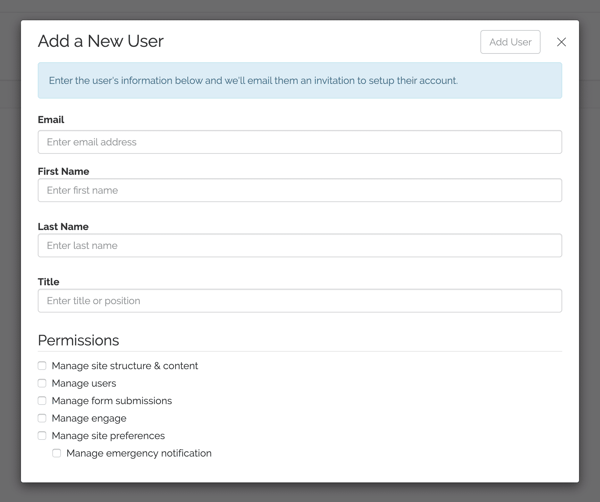 Once you click Add user
, an email will be sent to that email address with a link for that person to create their password.
Understanding user permissions
It's important to think about the permissions this user should have:
Manage site structure & content allows a user to access the Menu and Content tab, as well as edit any page on the site.
Manage users allows a user to add users and fully manage the Users tab, including editing other users' permissions
Manage form submissions gives access to the Submissions tab where a user can view or download all form submissions from across your website
Manage engage allows a user to manage the Engage tool set; this includes the abilities to send new campaigns, update lists & contacts, or view campaign stats
Manage payments allows a user to manage the Payments tool set; this includes the abilities to create & remove Product pages and view transactions made through the site
Manage site preferences allows a user to edit or modify any part of the Preferences tab...
...unless you uncheck the Emergency Notification box, in which case it won't be visible. But this is turned on by default if the user has access to site preferences
Note: You can mix and match permissions based on what the user needs to do!
User onboarding
After filling out the new user screen and clicking the Add User button, Streamline will automatically send them a welcome email with a link that will prompt them to create a password and login to your site as an Admin. You're job is done!