So you wanna let everyone know about your upcoming board or committee meeting? Follow these simple steps
Step 1
Navigate to the Meeting page you want to email (Admin Bar > Meetings tab > Click on the date of the Meeting page):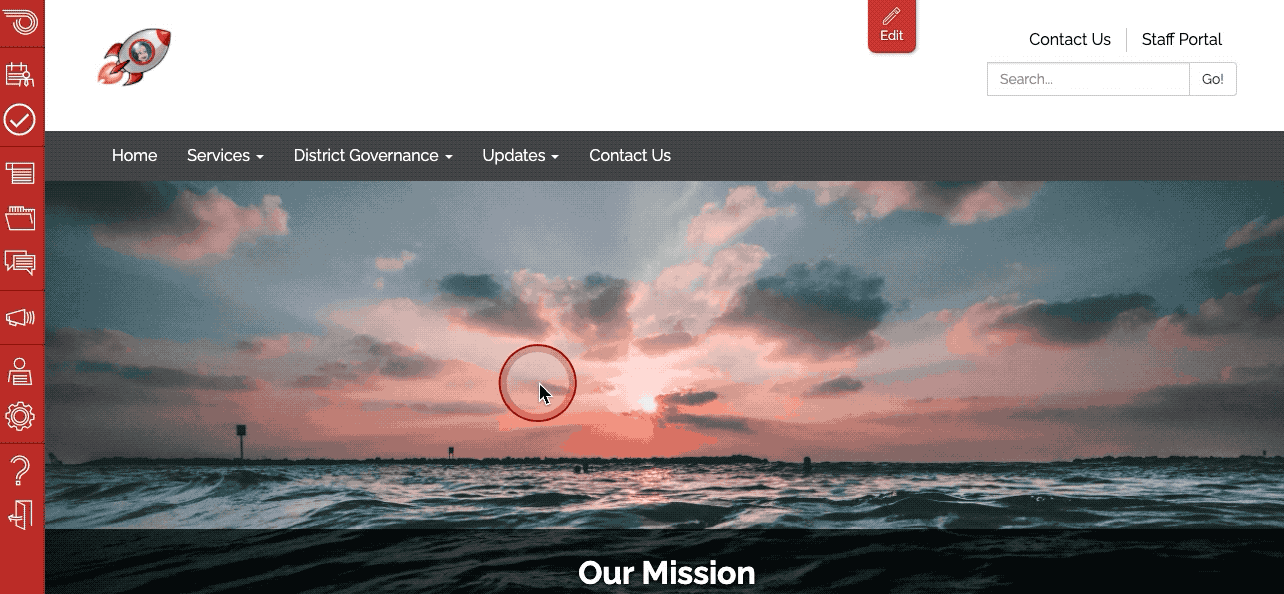 You should now be looking at the meeting page you want to send.
Step 2
Click on the Email button at the top of your screen: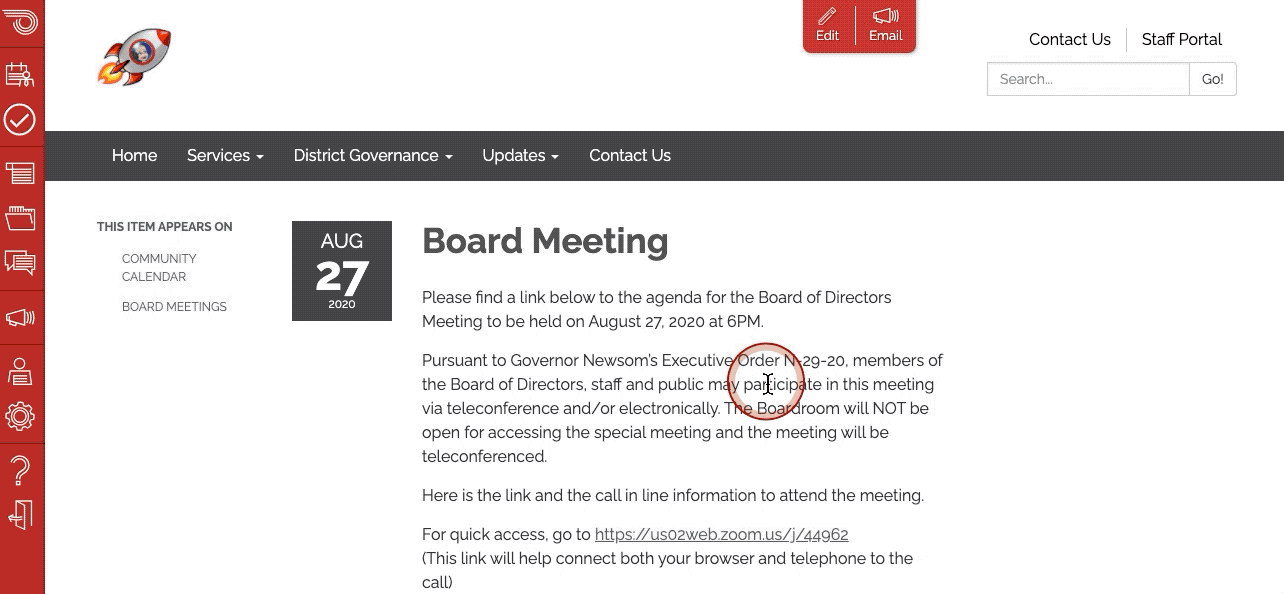 This will bring up the Email Page screen where you can choose the subscriber list you want to send this page to as an email.
Step 3:
Choose the list you want to send to and be sure to review the email before clicking the "Email Page" button: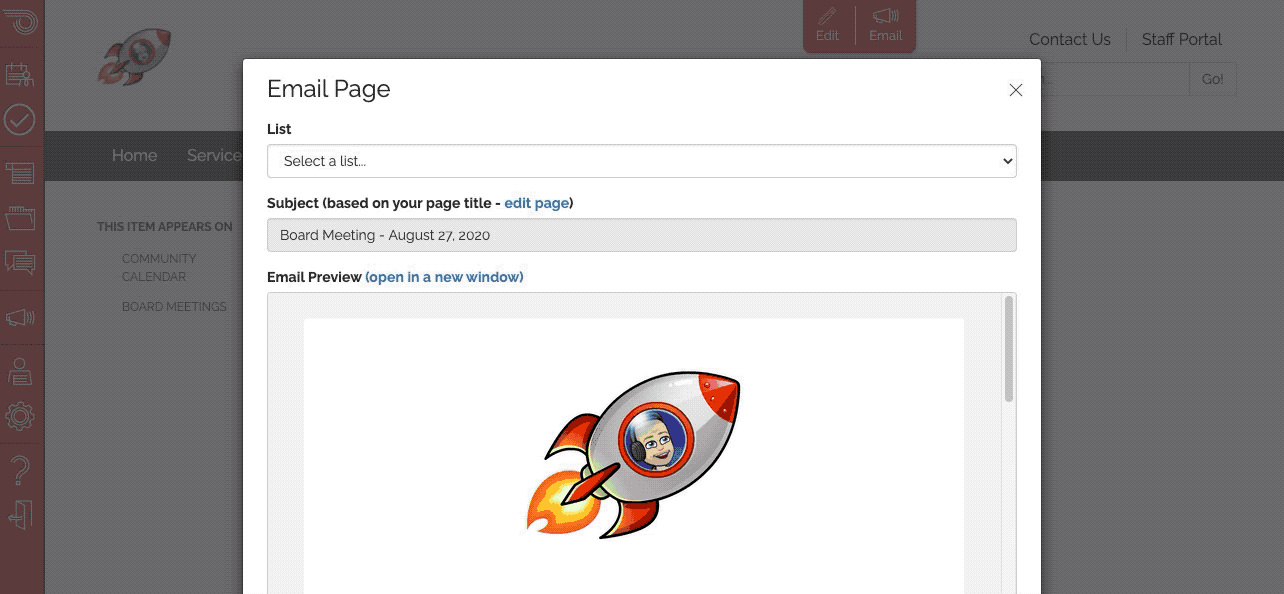 If you want, you can send yourself a preview before sending by clicking the Send me a preview button!
Step 4:
If you're sure that you're ready to send, click the confirmation button and you're all done!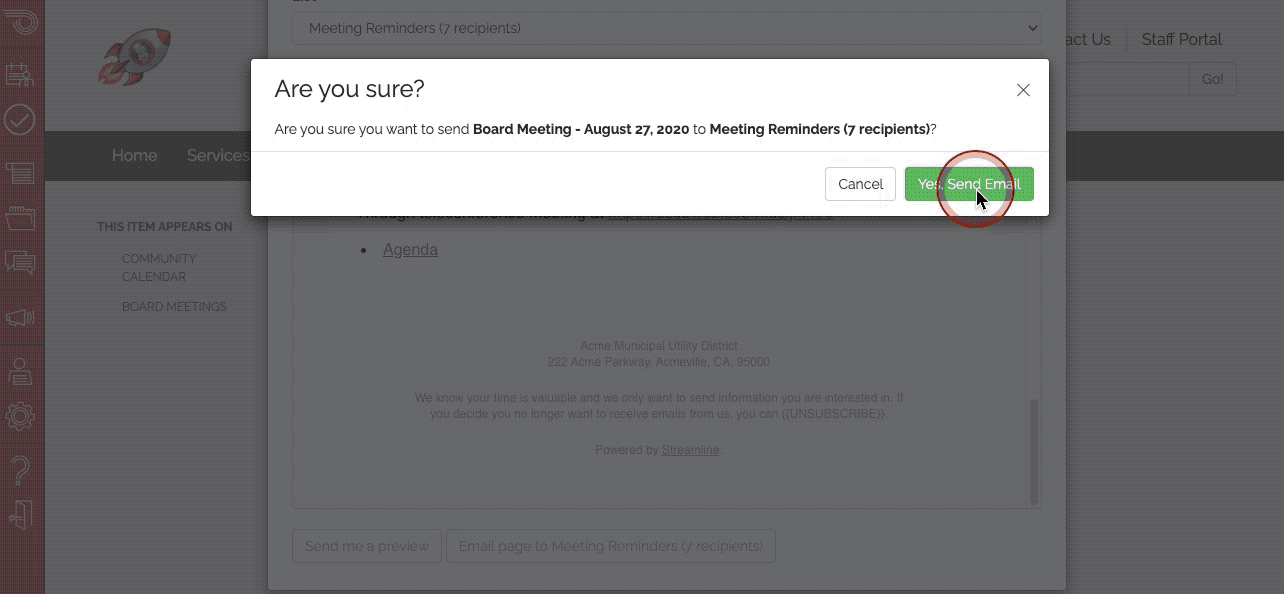 Tip: be sure to return to the Engage tab (Admin bar > Engage) to view your email campaign's stats such as opens, clicks, bounces, and unsubscribes!